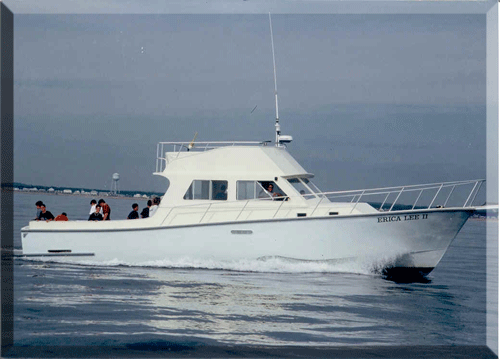 The 48-foot Island Time is owned and operated by Captain Bob Bishop and is available for all-day deep-sea fishing charters, evening bass & blues or sunset cruises, kayak trips, and more!
Office Address to send mail:
Coastal Discoveries
20 Columbia Way
Newbury, MA 01951
plumislandcaptains@msn.com
Tel. 978-462-2017
Beth's Cell Phone 508-451-0195
Boat Address for Directions:
54R Merrimac St.
Newburyport, MA 01950

© 2007 - 2021 All rights reserved Coastal Discoveries
[Home] [Activities] [Application] [Program Information] [Mission] [Our Vessel] [Crew] [Contact Us] [FAQ] [Photos] [Directions]